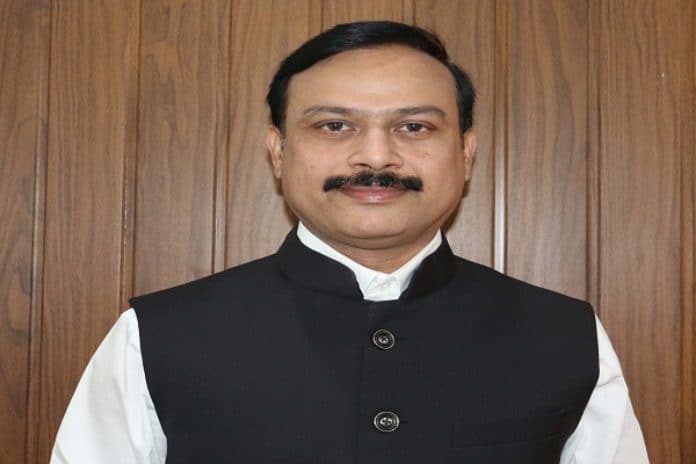 Smart move by an administrative officer is extremely important for the successful implementation of any Innovation. All the innovations and startups would go to waste if an administrative officer doesn't understand it and get involved in making it helpful for the society on a grass root level. Along with innovations, an IAS is a responsible authority for all the welfare and administrative policies. Making all such things possible a dynamic officer has received tremendous appreciation for his innovative efforts for the tribal of Madhya Pradesh.
Dr. Praveen Tiwari is speaking to Deepak Singh, District Magistrate of Dhar, M.P about his innovation in administration.
 Innovation as an administrator
"Being an administrator I've realized that we are the bridge between all the efforts by government and the common man of the country." –Deepak Singh
It was such a great opportunity for tribal people when government launched NAREGA and Forest act, as it provided landless tribal's their forest and they actually got a better life through convergence of many schemes.
 "As far as my innovations are considered it's very difficult to assess your own work. Still there are many schemes and efforts by our team and government made me realize the opportunities available for an administrator to innovate for the upliftment of the society." –Deepak Singh
 Apparatus by the Administrator
Administrative officer worked out his idea by developing water resources for the tribal people and merged few schemes of horticulture and agriculture department into it. The steps were time taking but it definitely improved the living standards.
"They are in better position and some of the blocks are so developed that they are selling their fruits and vegetables to the big cities like Mumbai. Biggest award for such an effort is that other districts should also follow your path and it happened exactly with this scheme." –Deepak Singh
 What an administrator wants?
"Personally whenever I think about the implementation of any scheme, I put myself at the place of target beneficiaries and try to think like them. Being an administrative officer I always look for talent which can support us in the successful implementation of these schemes." –Deepak Singh
 Making the paths clear
Merging different schemes to make it useful for the tribal's was time taking, the process required speediness and extensive knowledge about schemes and the target area for the authorities. Sufficient information on the details of the schemes and methods of implementation was must for the administration to make the idea successful. Extra coordination between the different departments and time to time orientation programs for all the administrative authorities is the need of the hour to make this purpose possible.
"Administrators have to work on implementing multiple schemes at the same time but they can never be able to do it mechanically. Working at the ground level and a close association with the public is very important for the execution. Identifying skills and weakness of the beneficiaries, to ensure their involvement is also an important responsibility of an administrator." –Deepak Singh
 Encouragement to the youth
Deepak Singh also mentioned few things that youth must keep in mind if they want to get in startups and become an innovator. Youth should be more focused on the employability then only the education.
"Youth should also know about the benefits of the schemes introduced for them and get involved in its successful implementation. First of all importance of being skilled should be understood by the youth and then the next phase is should be their skill with the employment." –Deepak Singh
 Presence across Nation
A memorandum has been signed between government of M.P. and United Nations Development Programs (UNDP), to cooperate in implementation of a program- building an institutional structure to provide marketing support and capacity building for Entrepreneurs under the "Mukhyamantri Yuva Udyami Yojna", in Madhya Pradesh through providing important and specific training to 5000 entrepreneurs to build their capabilities in relevant areas of entrepreneurship development.  Also this program has been collaborated with IIM Indore to design and conduct focused training modules for entrepreneurs.
Exploring startups in Tourism
As there are many historical monuments in Dhar, whereas the whole district and nearby areas are also having beautiful tourist sites like Mandu, Maheshwar and Mandaleshwar. There are few countries where tourism plays an important role in the country's economy today like Mauritius and Singapore. In fact few new job vacancies can be taken out in the field of tourism like coordinating with people, to bring people here, to coordinate with resorts, restaurants etc.
"Burhanpur and Dhar both are very important in terms of tourism. We have taken several steps to preserve these tourist spots and make them accessible to tourists. The young entrepreneurs are very much expected to try in the field of tourism." –Deepak Singh
Governments helping hand
For the young entrepreneurs and upcoming startups.
Local administration is playing an important role.
Government e-Marketing platform is quite favorable.
 FAIL often so you can SUCCEED sooner
"Ideas are easy. Implementation is hard."