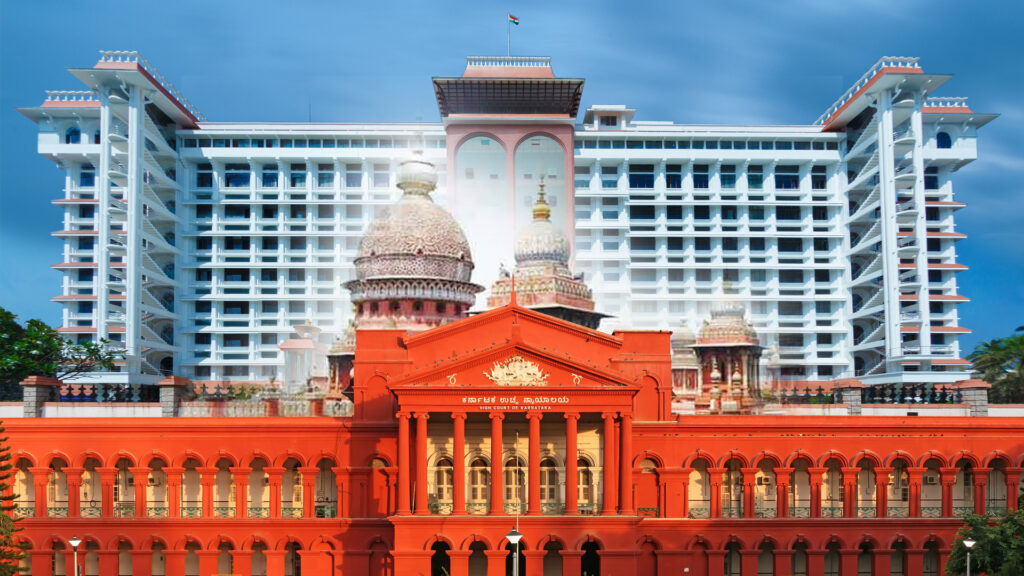 Blanket Ban on Online Gaming Struck Down
In a decision following similar rulings of the High Courts of Madras and Kerala, the Karnataka HC struck down sections of the recently amended Karnataka Police Act that had imposed an outright ban on online gaming, including on games of skill that involve any transfer of money by placing them together with games of chance.
"The provisions of Sections 2, 3, 6, 8 and 9 of the Karnataka Police (Amendment) Act 2021 are declared to be ultra vires of the Constitution of India in their entirety and accordingly are struck down," said the Karnataka High Court division bench consisting of Chief Justice Ritu Raj Awasthi and Justice Krishna S. Dixit while delivering the judgment.
According to its Statement of Objects and Reasons, the Police Amendment Act was adopted "to curb the menace of gaming through the internet, mobile app" and prohibited "any act or risking money, or otherwise on the unknown result of an event including on a game of skill."
Notably, the amendment expressly named India's most common of gambling and inherent game of chance – lottery – exempt from its definition of gaming and did not ban it. As the State Lottery of Karnataka ceased to exist back in 2007, for residents of Karnataka lottery online purchase of tickets remained the only legal option.
The amendment bill was adopted on September 21, 2021, and came into force on October 5. Immediately, a number of Indian online skill gaming platforms geo-blocked access to residents of Karnataka to their sites seeking to avoid trouble.
Counting on previous Supreme Court rulings, online fantasy sports site Dream11 continued to operate in the state which led to a FIR issued against the platform's founders Bhavit Sheth and Harsh Jain on October 7, after a complaint was filed against them at the Annapoorneshwari Nagar police station. Subsequently, a separate single bench of the Karnataka HC in the face of Justice Sreenivas Harish Kumar ordered a stay on police coercive action against the duo.
The Karnataka Police Amendment Act was challenged in court by the All India Gaming Federation (AIGF) and several companies from the sector. After hearing the arguments of the parties, the Karnataka HC reserved the case for orders on December 22, 2021.
Previously, on August 3, 2021, the High Court of Madras declared the Tamil Nadu Gambling and Police Laws (Amendment) Act of 2021 banning online games involving bets contradictory to the Union Constitution and struck it down. Later, on September 27, the High Court of Kerala struck down a similar ban on online rummy contained in the recently amended Kerala Gaming Act of 1960.
Legal View on Games of Skill vs Games of Chance
A brief, yet comprehensive, overview of the existing complex and fragmented national- and state-level legislation in India related to gaming is provided by a recent research paper on the legal distinction between skill-based and chance-based games by one of the leading law firms in the country, Touchstone Partners.
The distinction is introduced in the Public Gambling Act of 1867 which aims "to provide for the punishment of public gambling and the keeping of common gaming houses," but its Section 12 expressly exempts any "game of mere skill" from prohibitions applicable to gambling.
A judgment of the Supreme Court has interpreted that phrase to include games where skill plays a greater role than chance in determining the winner or "mainly and preponderantly a game of skill".
Still, there exists no uniform clarity on the distinction between games of skill and games of chance. Notably, several rulings of different High Courts, including the Karnataka and Kolkata HCs, have defined Poker to be a game of skill. Nevertheless, a judgment of the High Court of Gujarat has placed that same game of Poker in the sphere of games of chance.
Calls for a National Gaming Authority and Regulation
There have been numerous calls, including statements by members of the Rajya Sabha, urging India to establish a National Gaming Authority and to implement sensible and contemporary regulation on gaming and gambling.
According to them, the country should follow established and successful global practice on the subject in order to solve numerous societal issues related to gaming.
A National Gaming Authority can work to classify games according to the skill-and-chance criterion and categorize them according to age-suitable brackets.
New legislation can make various contemporary responsible gaming mechanisms and tools mandatory which can effectively protect consumers from gaming-related mental health and addiction problems, excessive financial losses, privacy breaches, and fraud.