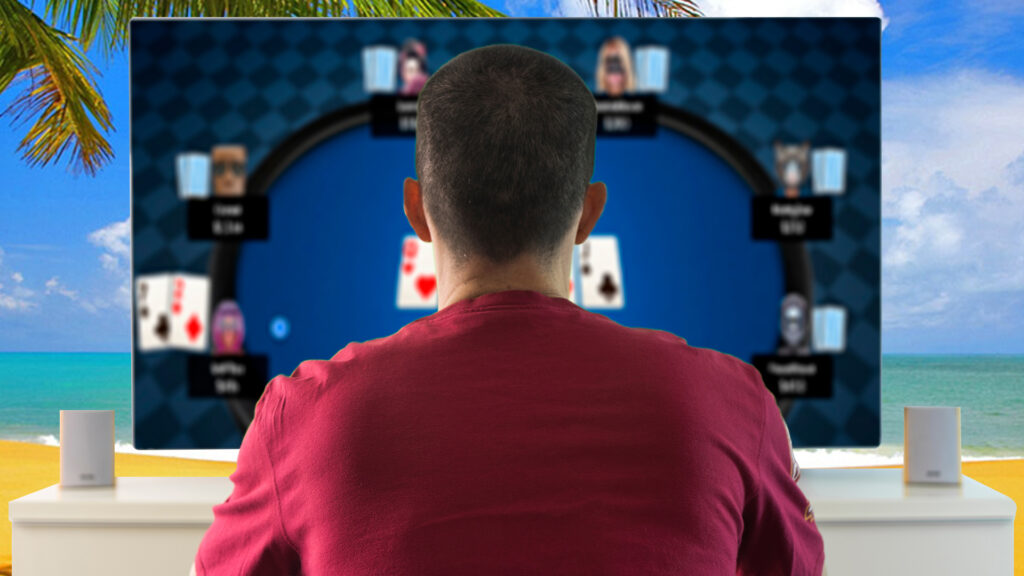 Goa's emerging "casinoscape" tourism is putting the Indian state on the map among other casino capitals in Asia. In fact, locals are already referring to Goa as the "casino capital" even though state officials have yet to officially use the title.
Tourism chief: People have already given 'casino capital' title to Goa
Given that the government continues to actively promote casino tourism in the state, it's no wonder that casinos have already taken strong roots in Goa. In recent years, the state has transitioned from a hippy hangout to become the unofficial casino capital of India—a title that Goa officials said they are open to using officially.
"If Goa benefits from it, we can definitely do it. But there is no need. People have already given Goa that title," Union Tourism Minister G Kishan Reddy told Times of India.
People already come to Goa for its casinos, which offer an array of roulette games and card games offerings. Currently, there are six floating casinos on the Mandovi River, plus one in the state capital of Panaji, in addition to about a dozen others operating inside hotels in the state, according to the tourism chief.
Reddy said casino players are "either here or in Sikkim," another state where casinos are allowed to operate. Aside from Goa and Sikkim, casino gambling is also allowed in Daman, while the state of Meghalaya rolled out its own Gambling Act although it has yet to begin the actual licensing process. COVID-19 may have played a factor in the delay, considering the continued lockdowns brought the casino industry to a halt from 2020 until late 2021. It was only in December 2021 that entertainment halls in Goa were allowed to operate, albeit at 50 percent capacity and only those who are fully vaccinated or have negative RT-PCR test results.
COVID the trigger India needs to reassess gambling regulations
The current situation may just be a trigger that the central and state governments need to reassess gambling regulations and allow online casinos to operate in India, with a goal of growing state revenues while avoiding local problems.
Think about it: casinos in Goa remitted Rs 330 crore to the state government in FY2018, followed by Rs 411 crore in FY2019—the highest pre-pandemic figure to date. And this is just from land-based casinos at the time. Now, imagine the massive opportunities that will open up if Goa casinos make a shift to online operations and start offering online casino games to their patrons who can start playing their favorite online blackjack games from the comfort and safety of their homes.
The analysts at SevenJackpots, an online casino comparison site, summed it up best in their report on "Goa Casinos and Their Influence on Gambling in India": "Assuming a shift to online operations – unlimited in capacity, safe, always open – Goa will tap into the Union market. Operating under state law, platforms will be measured in economic impact on nationwide scales… Assuming current growth levels (and taxation laws), by 2025-2026, the online gambling and total gaming market would produce astounding levels of tax contributions."
That annual taxation revenue from a regulated Indian gaming sector, which is projected to reach Rs 6,60,000 crore, could go a long way towards supporting the people not just through financing government projects like building roads and hospitals, but it will also help create jobs for more people as investors see how India's gambling market is not just thriving but also secure for stakeholders, thanks to a modernized regulatory framework governing the industry.
"While casinos in Goa still have mass appeal for the growing Indian middle class, they are merely one of the legitimate options for gamers. Phasing out local operations does not seem like a sensible design, even over a longer time," SevenJackpots analysts said. "However, overcoming structural and territorial difficulties with online operations is a viable option for all involved. This will help grow state revenues, and avoid a number of the above issues. It will also change Goa gambling culture with more next-gen users, rather than a High Roller focus."