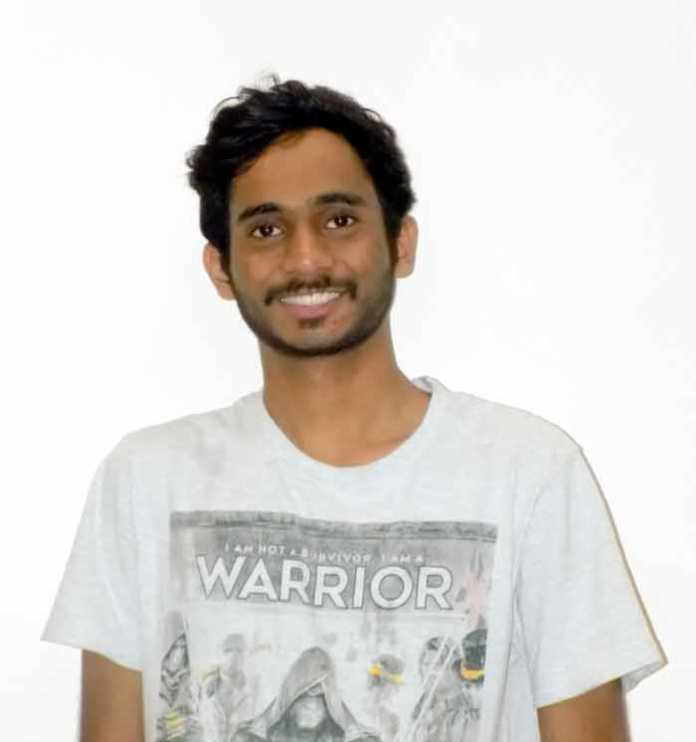 Maintaining a relationship with humans have always been quite complex, making them understand what you mean has always been a tough task. Human beings can give us a hard time. But have you ever imagined of having a robot, which can follow your orders and make your life easy? It might sound a bit rare but a young innovator Paras Waykole at the age of 22 years has made this come true.
Paras Waykole completed his engineering this year in 2018 from University of Pune have built Superbot, whom he intended to be your virtual robot friend. Paras Waykole was born and brought up in Jalgaon, Maharashtra.
Potentially remarkable
Capabilities:-
Transactional Capability- Superbot can perform transactions such as recharging your mobile phone, paying your prepaid bill and TV recharges.
Discovering Capability- It can find food dishes around nearby from our databases.
3. Generalized Assistance Capability- It can remember things, create reminders, to do lists, read lists, or any other list you can think of.
"We wish to add more capabilities to superbot." – Paras Waykole
Handle At Ease!
Paras has innovated this side with the help of a self-made algorithm. It works same like Google assistant but in a simpler manner. The users just have to first login into the app and give a command which is equivalent to chatting on Whatsapp.
Superbot do all your recharge work
That seems easy, isn't it? Just say recharge mobile phone, give in some facts, make your payment, and wait for the recharge. Likewise, Recharge your television DTH, or pay your postpaid bills too.
Superbot won't keep you hungry
If you are hungry and looking for someplace or dish to eat or drink nearby, ask Superbot. It won't wait to tell you good places nearby or maybe if you discovered a great dish to eat/drink, you can take a picture of it and tell Superbot about it. Superbot will suggest it next time someone questions.
Superbot also maintains lists to remind you the workings
Create a to-do list, add items to it and see the list anytime. Not just to-do lists, You can create any list, like your books to be read list, buying list, supermarket list, your favorite movies list, your favorite quotes list, or any list you want to keep a record of.
And a several more things
You can ask it to memorize anything. For example: "Remember that my wifi password is abcdxyz". And you can ask it anytime by "What did I inform you about my wifi password?"
You can even create reminders. For example: "Recall me about the meeting next Sunday". And you will get a notification on Sunday about the meeting.
"I had built the complete core Natural Language Processing model with myself and it did not work on any external API (application programming interface) for understanding the user's language. It was working completely Independent." – Paras Waykole
Superbot Self-Serves the Society
Paras say that Superbot is very helpful for the society as it makes the life of people way easier. It helps people to get things done by just sending a message.
"Like the user just has to send a message for recharge or booking cabs. Then it has reminders and to do lists which makes easy to work with." –Paras Waykole
Remarkably Unusual
Unique thing about it is that it is a virtual robot friend which will converse with you and follow your orders. Its conversational system makes it very unique. One can interact with Superbot with voice, text input and on-screen responses. Superbot responds, talks and listens to voice input just like any other AI Assistant.
"I was trying to bring unified experience to AI. By that I mean, conversing with the chatbot would be as easy as chatting with a friend." –Paras Waykole
Expedition of Superbot
Paras started his company in the year 2015 in first year of engineering as a mobile gaming company and eventually turned to build this AI system. His company size is 3-4 people. But basically Paras started programming at the age of 12 and built PC games at that age.
"We built several mobile games specifically android games published on Google Play Store. When I was on the verge of starting development of yet another game, something struck my mind. And the thing would seem more important to me rather than building that game. So we pivoted, and started again as a same company with different purpose somewhere around 23 April 2016. And the same day we started building our next product that would satisfy our purpose. WE STARTED BUILDING SUPERBOT." –Paras Waykole
Superbot is available on Google Play Store & Apple App Store only in India.
The product was featured as Best Android Virtual Assistant Apps on ProductHunt.
Superbot hopped the obstacles
"The challenge for me was to get this thing built in such a way that user can naturally converse with the bot. I mean to build the better natural language experience for user." –Paras Waykole
"Find out problem that you could solve, come up with hypothesis that solves the problem. Test how it works, make it better until it solves the problem and creates an impact." –Paras Waykole
Success is making impact by putting idea to work.